By Steven J. Hogan
~ A Saturday Morning Post #16 ~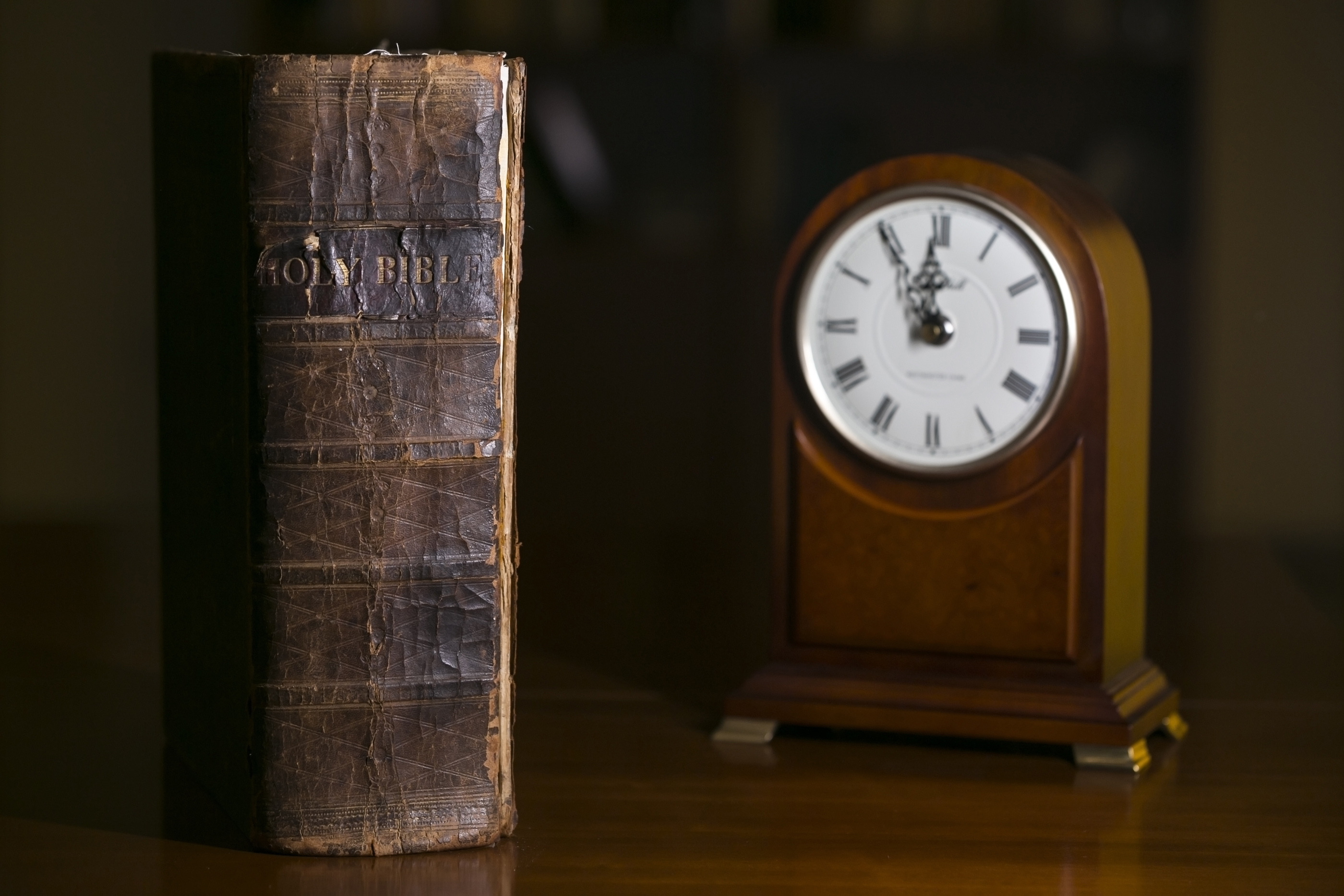 About two months ago I received a call from another Christian. He had been reading my posts and was wondering why I was writing things in an urgent way, making it sound like Jesus Christ was returning right away. Let me share a few things that I believe will help you understand why and how I think about end times' prophecy and the timing of Christ's second coming.
1. Christ's return is an urgent matter. Two hundred years ago I wouldn't have written articles like I'm doing now, but the fact that the Jews have been gathering back to their land for the past 130 years is a wake up call from God, a clear sign that we live in the end times. God is gearing things up, actively carrying out His final plans for this present world, and soon enough, Christ will return to rapture the church. Now is when we need to know what God's Word says about Christ's coming, and how then we should live. Luke 12:56, 1 Chronicles 12:32
2. Christ's coming is very soon. In Revelation 22:20 Christ Himself said, "Behold, I'm coming soon." If His coming was soon back in 95AD (the approximate date Revelation was written), then now it's very soon. In Romans 13:11, Paul says, "Do this, knowing the time, that it is already the hour for you to awaken from sleep; for now, salvation is nearer to us than we believed." If Christ's return was near in the 1st century, then how much nearer is it today? Hebrews 10:37 says, "In a very little while, He who is coming will come, and will not delay." Acts 2:17 describes the church age as the last days and that was about 2000 years ago, and so now we are living in the very last part of the last days.
3. When I say Christ's coming is very soon, I don't mean it could be tomorrow or next week, or even in the next year or two. And I don't mean His coming is imminent, that no prophesied events need to precede it, for it's not imminent, for many prophesied events need to take place before the rapture. When I say Christ's coming is very soon, I mean it is very soon when you think about all of human history, from Adam and Eve to the present day. As Christians we need to step back and get perspective – we need to see the big picture. I like sports and I think of it this way: it's the bottom of the ninth inning, and the baseball game will soon be over; or the two minute warning has sounded, and the football game is nearly finished.
4.  When people ask me where we're at with regard to Christ's return, I tell them it's "the beginning of birth pangs" stage (Matthew 24:8). These birth pangs (false christs, earthquakes, wars, famines) have already been occurring. For example, many false religions have started since the early 1900's. There have been wars and rumors of wars for the past 100 years, and most recently there's been the North Korean situation. Then a few weeks ago I read, "20 million people are now threatened by famine – more than at any time since World War II." (Tampa Bay Times – 4/14/17). And in the near future you'll hear about some major earthquake. All these birth pangs will continue to take place as we approach Christ's return, but with increasing intensity and frequency. Where are we at? We're at the beginning stage of the end times, but let me add, well into the beginning stage.
5. Yes, Christ's coming is very soon, but it's going to be years before He comes, and whether that is five years, fifty years, or more, I don't know. You see, many things still need to happen before Christ returns. The birth pangs will increase in frequency and intensity (Matthew 24:4-8). The world will get more lawless and wicked (Matthew 24:12). Evangelism needs to continue around the world (Matthew 24:14). Persecution of Christians will get worse (Luke 21:16-19). The desire for globalism will increase before the Antichrist is revealed (Revelation 13). Nations need to be realigned and reformed; and yes, the USA needs to decline in power (Daniel 7:19-24). The peace treaty involving Israel and the Antichrist will be signed (Daniel 9:27). And there is more. I am trying to make it clear to you that Christ's coming is very soon, but in the whole big scheme of things, we still have a little ways to go, a number of years. But we don't know the day or the hour of Christ's return.
As Christians we should be extremely excited to be alive at this time in history. How amazing that God has chosen these end time days to be our days to be living for Him. But many Christians are asleep, and need to be woken up. And somebody needs to wake them up and let them know that events now taking place in the world are confirming God's prophetic Word. That "somebody" may be you. "I have appointed you a watchman." Ezekiel 3:17
P.S.   I have written a new article for encouragement  ~  Thinking of Jesus Christ!